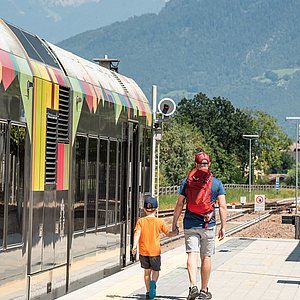 Eppan easily and comfortably reached
Whether by train, bus, car or plane to the surrounding airports: many roads lead to Eppan on the Wine Road in the south of South Tyrol.
Stress-free travel to South Tyrol
Travelling by train means getting on board and leaning back in the chair, while enjoying the landscapes passing by or while reading a book.

Positioned in the heart of Europe, South Tyrol has a good train network, with connecting trains from Austrian Federal Railways (ÖBB), Swiss Federal Railways (SBB), as well as Deutsche Bahn (DB).
Once in South Tyrol, DB/ÖBB train travellers can use the 'Anschlussticket Südtirol', a ticket that allows travelling with public transportation to get from the train station to their accommodation and vice versa on their day of arrival/departure. This ticket can be purchased directly on the train or at the DB travel centres located at the train stations.
An overview of all of the train connections to South Tyrol can be found on trainline.com.
Comfortable travel by bus to South Tyrol
Quick and comfortable travel to South Tyrol by long-distance bus. Travel to South Tyrol from your doorstep without annoying changes. Your holiday begins the moment you depart.
The FlixBus companies makes ten stopping points in South Tyrol: in Bolzano/Bozen, Bressanone/Brixen, Chiusa/Klausen, Vipiteno/Sterzing, Brunico/Bruneck, Dobbiaco/Toblach, San Candido/Innichen, as well as Merano/Meran, Lana and Marlengo/Marling.
FlixBus offers year-round bus connections from every European country. Via the transport node points Munich and Innsbruck, FlixBus travels to South Tyrol at least nine or six times a day.
Travel directly to your accommodation with Alto Adige Transfer
Alto Adige Transfer will pick you up at a FlixBus bus stop and take you directly to your South Tyrolean holiday accommodation. At the end of your holiday the service will also take you back to the bus stop.
This service offer is valid from the stops
Bolzano/Bozen
Bressanone/Brixen
Chiusa/Klausen
Lana
Marlengo/Marling
Merano/Meran
Vipiteno/Sterzing
Travel by car to South Tyrol
Get to South Tyrol by car
Getting to Bolzano/Bozen from Berlin by car is possible in a little less than 9 hours. From Munich the journey to Bolzano takes less than 3 hours, and from Vienna less than 6 hours. The Brenner Pass is a very popular travel route and the most travelled pass in the Alps. In summer traffic jams occur, especially on busy weekends when traffic can be very heavy. The Brennerstraße road can be used as an alternative. This curvy stretch goes from Innsbruck to Brennero/Brenner through small villages.
How to get to South Tyrol
From the north
Munich – Rosenheim – Kufstein (A12 Inntalautobahn motorway, Vignette toll sticker required) – Innsbruck (A13 Brennerautobahn motorway, toll road) – Brennero/Brenner (A22 Brennerautobahn motorway, toll road) – South Tyrol
From the west
Zurich - Landquart - Klosters - Vereina tunnel - Zernez – Ofenpass – South Tyrol
From the east
Lienz – San Candido/Innichen – South Tyrol
From the south
Verona – Trento – South Tyrol
Motorway tolls in Italy and Austria
Tolls are payable on Italian motorways. The amount of toll due is dependent on the distance travelled. Toll fees can be calculated from the comfort of your own home by using an online tool.
Users outside of Italy have the possibility to obtain the telepass via the private provider Tolltickets. An Italian bank account is not necessary for this. If the transit route by mail takes too long, the telepass can also be picked up directly at a pickup station.
Motorway journeys through Austria require that a valid Vignette toll sticker be displayed on the windscreen. The vignette can be bought at automobile clubs, filling stations and border crossings.
Toll advice for the Brenner Pass: To cross the Brenner Pass quickly, a video toll can be bought in advance, giving drivers preferential passage through the toll station using specially marked lanes.
Traffic rules in Italy
Drivers are required to have safety vests in their cars in Italy, Austria and Germany. Cars are required to drive on dipped headlights during the day on Italian motorways and country roads (outside built-up areas). The maximum speed is 90 km/h on state roads and 130 km/h on motorways. There's an extensive network of filling stations and almost one in two sells LPG. In general, in the major towns and cities parking is only permitted in the spaces provided. Short-stay car parks, the majority of which are Pay & Display, are marked with a blue border. These are complemented by specially designated car parks and underground parking in most places. Free parking can often be found outside towns and sometimes there's a shuttle bus into the centre.
"Südtirol Transfer" – comfortably to your holiday accommodation
If you arrive by train or bus in South Tyrol you can use the "Südtirol Transfer", a region-wide connection shuttle for the last few kilometres to your accommodation. You can get to your holiday accommodation from the train stations in Bolzano/Bozen, Meran/Merano, Mals/Malles, Brixen/Bressanone, Bruneck/Brunico or Innichen/San Candido, as well as from the 'Flixbus' bus stops in Bolzano, Meran, Klausen/Chiusa, Vahrn/Varna or Sterzing/Vipiteno and after your holiday you will be brought back to the stop. The group transfer from the nearest train stations or 'Flixbus' bus stops to the South Tyrolean accommoda-tions, as well as the individual transfers from all the transit hubs, can be booked online at www.suedtiroltransfer.com/en.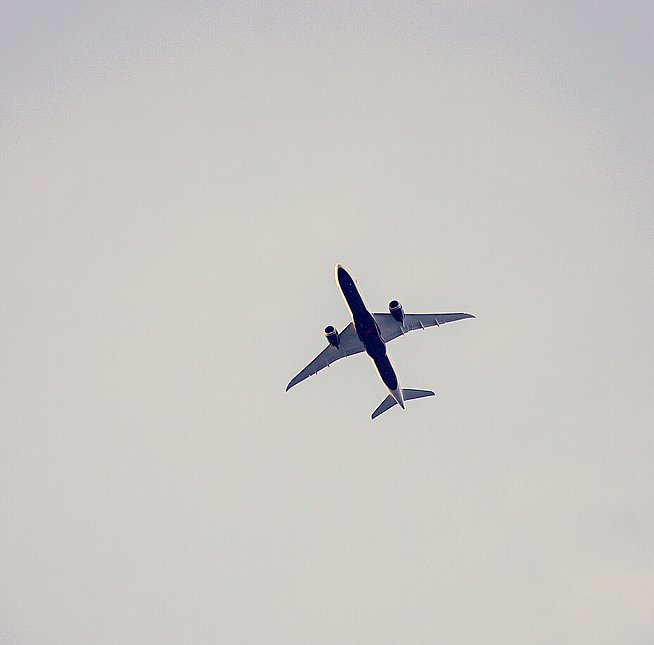 Travel by plane to South Tyrol
The quickest way to get to South Tyrol is from Bolzano, Innsbruck, Verona and Venice airports.
South Tyrol airport is located at Bolzano. The closest airports are Innsbruck to the north, Venice and Verona to the south. Flight connections are extensive and allow travellers to travel independently. South Tyrol is less than two hours by car from Verona and Innsbruck.
Additional airports in the area include: Munich, Treviso, Bergamo and Milan.
South Tyrol's Bozen Dolomiten regional airport is located on the southern outskirts of the capital city. Direct flights to Bolzano are currently available from Rome, Berlin or Düsseldorf.
Other airports near South Tyrol: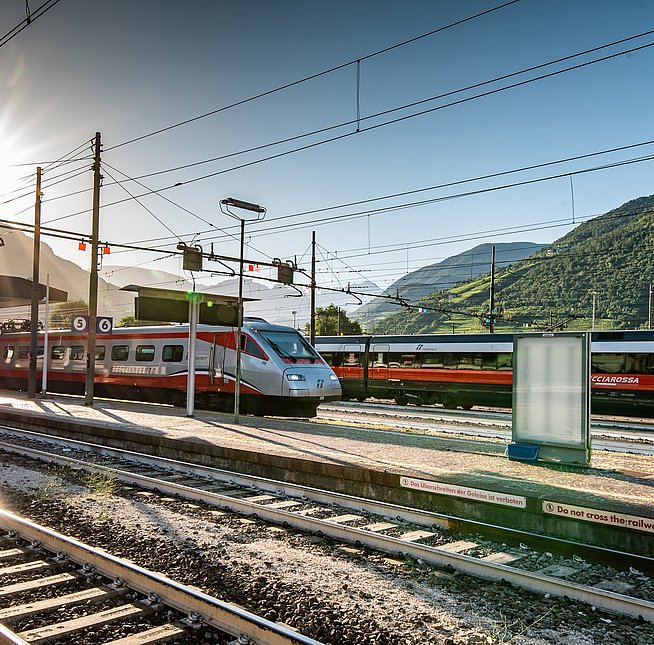 In South Tyrol environmentally friendly bus and train travel is a top priority. South Tyrol also has a long tradition of easy access by cable car to high lying villages or up into mountains. Bus and train timetables are coordinated, providing perfect access to valleys and smaller villages.
Transport Association
The South Tyrolean Transport Association unites urban and intercity lines, city buses, regional trains and the Trenitalia Italian Railway (between Innsbruck and Trento) as well as the trains of the South Tyrolean Railway. The Mendel Pass Funicular Railway, the Rittnerbahn railway and the cable cars in Ritten/Renon, Jenesien/San Genesio Atesino, Vöran/Verano, Mölten/Meltina and Meransen/Maranza can also be used with a single ticket. The regional trains of Trenitalia (Italian Railways) and the South Tyrolean Railway operate on four lines at half-hourly or hourly intervals.
Brenner line: Brenner/Brennero – Bolzano/Bozen – Trento
Vinschgerbahn train: Mals/Malles – Meran/Merano
Meran line: Meran – Bolzano
Pustertal Bahn train: Innichen/San Candido – Franzensfeste/Fortezza
Tickets
Make full use of public transport in South Tyrol with any of three types of Mobilcards a value card or a standard ticket.


The standard ticket is a single ticket and is valid in the urban buses of Bolzano/Bozen and Meran/Merano area, it can be purchased directly on the bus.
Before beginning any journey, all tickets must be obliterated at the blue machines located at the train stations or on the bus itself.
Beware: the value cards are only valid on regional trains and not on the IC/EC trains of Trenitalia and DB/ÖBB.
More informations:
https://www.suedtirol.info/how-to-get-there
https://www.suedtirolmobil.info/en/
Address
Tourism Association Eppan
Bahnhofstraße 7
Italy
South Tyrol Bozen
39057 St. Michael, Eppan