Eppan has lots to offer for people on the move
For people, who like to spend their holiday practising a sport, Eppan on the Wine Road is a favourite destination.
On a holiday in sun-drenched Eppan on the Wine Road you will certainly not be bored. Here amid the splendour of Nature you are bound to find plenty of entertaining leisure activities, which will be fun for everyone. This means that every single day of your holiday conceals unforgettable experiences, about which you can regale your friends and colleagues when you return to your everyday routine. What's the betting that your friends will then also want to come to Eppan on the Wine Road?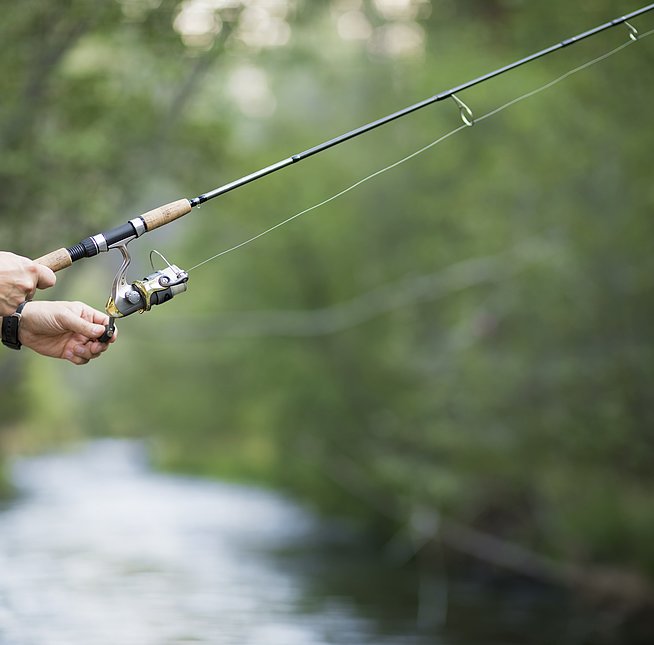 Eppan on the hook
Pike, perch, tench, eel and carp and many more await you in the waters around Eppan. Fishing means fresh air, switching off from everyday life - simply pure relaxation. On Lake Kaltern you can fish with a provisional fishing licence.
Fishing day tickets:
A fishing day ticket, valid for both Montiggler lakes, costs € 20.00 + € 5.00 deposit. The deposit is refunded when the used day ticket is returned to the ticket office. The return of the day ticket is of fundamental importance for our association for the preparation of catch statistics and the management plan.
Output points:
Fischer KG, Bozen, info@fischerkg.it, during office hours
Eppan Tourist Office, info@eppan.com, during office hours
Josef Brigl Winery, St.Michael-Eppan, during office hours
Beach feeling in Eppan
Beach volley is a popular sport with beach feeling. In Eppan you can find several places for playing.
In the sport zone Rungg there is a site with to beach volleyball fields.
Directly next to the Big Lake Montiggl, you find the Hotel Moser, which own a beach volley site as well.
This trend sport you can play on the fields of Hotel Weinegg or Hotel Mandelhof in Girlan | Eppan too, where you can find also goals to play beach soccer.
Informationen from Wilfried Albenberger under fussballrungg@gmail.com
or from the hotels stated above
Back to another time
More than 900 years ago, the first arrows came off the string at Hocheppan Castle. And this tradition has been continued on our archery course since 2003. Experience the fascination of Hocheppan Castle! After a short hike you have reached the castle and thus also the start of the course. After the registration at the bow rental, you can start. Even for archers without their own equipment, we have something suitable available on site, whether large or small, left- or right-handed. The course starts at a pond in a cool deciduous forest. The terrain stretches over 28 stations and leads past incredible views, from the Schlern massif to the legendary Rosengarten, Hocheppan Castle and the Bozen basin. The course ends again at the bow rental for sign-out.
Prices and regulations for our course and bow rental can be found at https://hocheppan.it/bogenparcour
For information on archery courses for beginners and advanced, call +39 3336698212.
Opening hours:
Equipment rental from 10am - 3pm and with your own equipment until 6pm!
Closed: Wednesday (castle & rental closed)
A pair of running shoes, a pair of trousers, a shirt ... that's all you need.
Already 20 minutes jogging a day bring your metabolism back on track. ... This is also noticeable in the brain: Since it is much better supplied with oxygen, regular joggers are more alert.
Eppan offers varied jogging trails in the idyllic forest of Montiggl with 5, 10 and 15 km.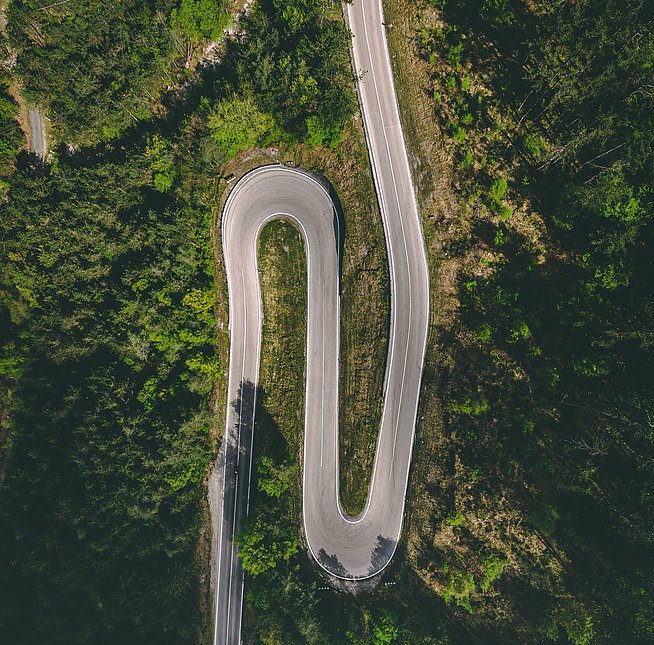 Freedom on two wheels
What more can a cyclist wish for than the feeling the wind around his nose? In Eppan, you will come across the most beautiful bends, passes and dream roads. In addition, there are fairy-tale landscapes, culinary delights, Tyrolean tradition and cultural savoir-vivre.
Along the German-Italian language barrier, the holiday region Bozen and environs offers Mediterranean flair and demanding mountain roads: from the sunny flood light vineyard slopes, to the Alpine and Dolomite passes. Approximately 300 sunny days in the year promise lots of fun between April and November!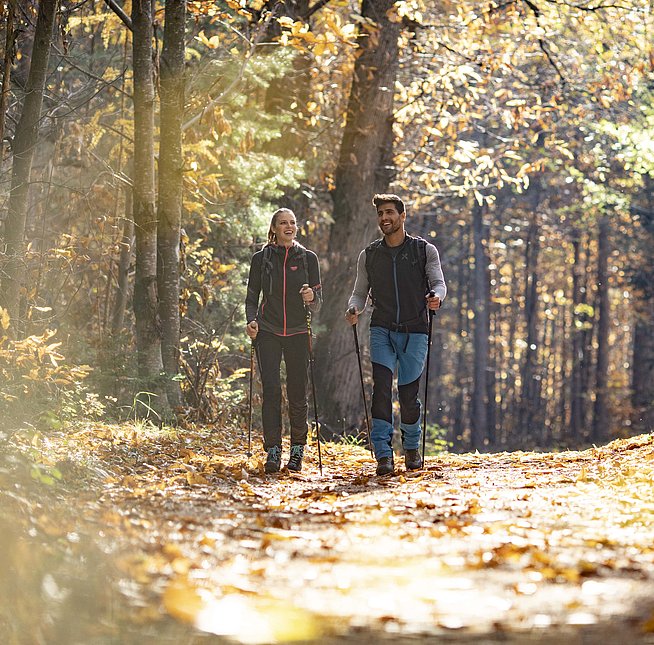 Eppan is walking
With a lot of viewing points is the hilly scenery with its vineyards around Eppan an ideal spot for Nordic Walking Tours.
In its course of motion similar to cross-country skiing, walking is in combination with the Nordic Walking sticks not only good for the musculature and shape, but great to enjoy the nature around Eppan too.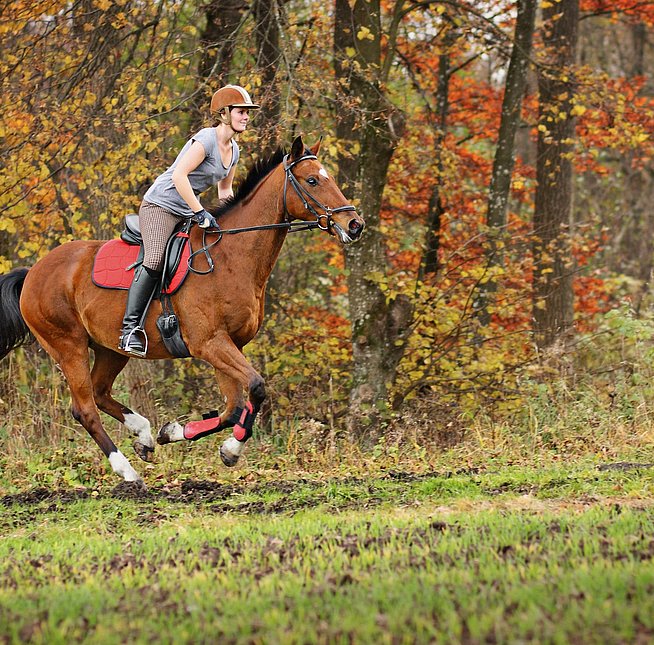 Come with us on a ride through Eppan!
You can find all information about the Überetscher Reitverein at www.reitverein.it
Riding instructor Lisa Nothdurfter accompanies young and old into the fascinating world of horses.
The extensive grounds of the Überetscher Reitverein are located on the edge of the Montiggl forest.
On our grounds you will find open stables, riding arenas, a round pen and guest boxes with paddocks.
In addition, you will find an extensive mountain trail on our grounds.
At the moment there are about 60 horses of different breeds in 5 herds.
The welfare of the horses is a major concern here, which is why all horses are kept in species-appropriate open stables.
One of the association's main concerns is to bring young people closer to equestrian sports. Therefore, the Lisa riding school offers riding lessons and rides in the beautiful Montiggl forest on the club grounds.
Ask Mrs. Lisa Nothdurfter for riding hours under: +39 346 6924344
E-Mail: reitschule(at)reitverein.it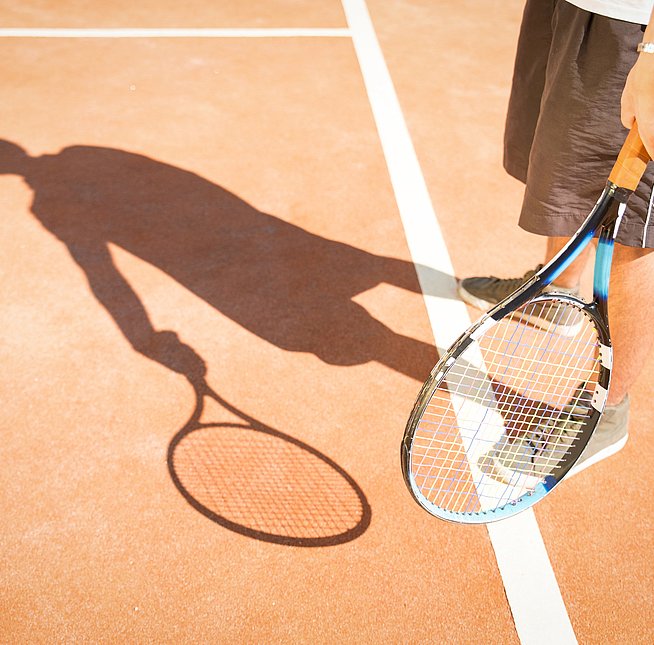 Game. Set. Match.
Tennis is a fun way to develop speed, strength and fitness.
Take this opportunity also in Eppan and try new tennis strokes and strategies or learn start to play tennis as a beginner. Spend great moments with family or friends on one of the many tennis courts in Eppan!

The Tennis Club Rungg is one of the largest and most successful of South Tyrol. There are seven courts - six clay courts and 1 hard court. Four of them are covered in the winter.

Adress:
Tennisclub Rungg
Runggweg
39057 Girlan | Eppan
+39 0471 663104
info@rungg.info

Other tennis courts are located at the sports area in St. Pauls | Eppan. More information you get under the number:
+39 333 6321067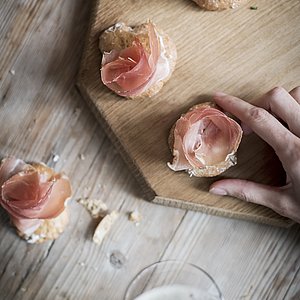 What you need for this: Good mood, interest and some time to relax.
You can explore Eppan not only by hiking, fishing and horse riding. Take time to get to know our variety of pleasures and taste the best wines, excellent dishes and let yourself be surprised at our events.
Find out more