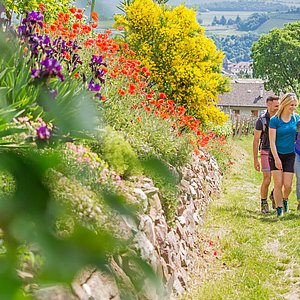 450 kilometres of hiking trails for your holiday adventure
Hiking and Eppan on the Wine Road simply belong together. After all, all you have to do is step outside the door and you're already in the middle of a magnificent natural landscape, with forests, orchards, vineyards, lakes, castles and peaks that are just made for impressive excursions. Of course, we don't want to keep the most beautiful hikes from you here.
Browse through our hiking brochure right now.

loading ...