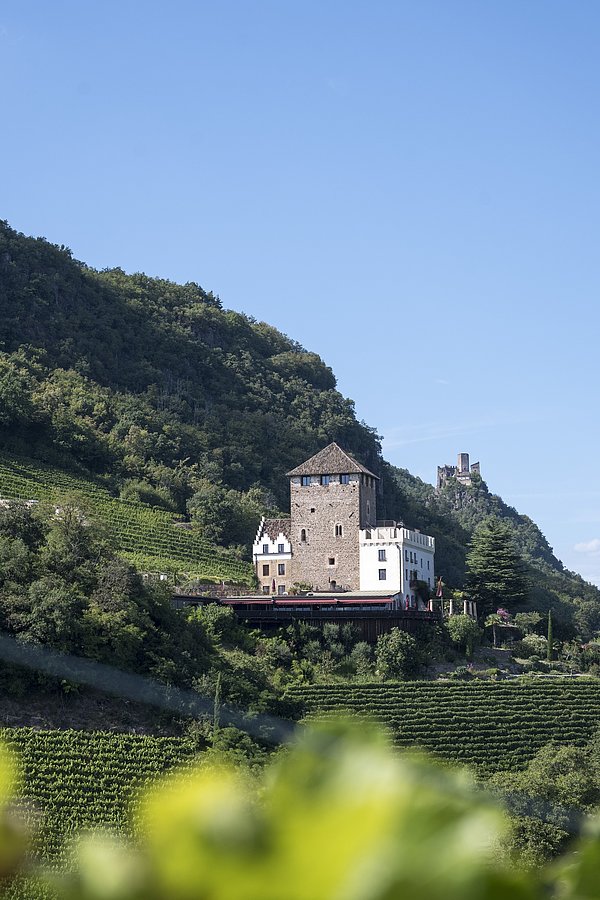 The castle triangle
Missian | Eppan
Not far above Missian | Eppan are some of the most famous castles and fortresses of Eppan. The location is widely known as the Castle Triangle of Eppan and is best explored on foot as part of the Three Castles Hike.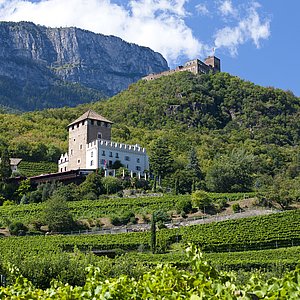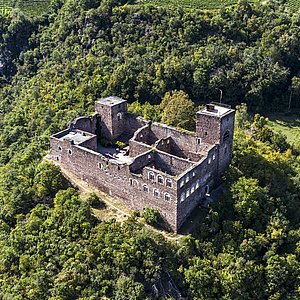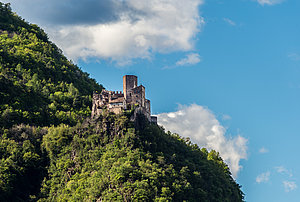 The castle triangle in Eppan includes:
Schloss Hotel Korb:
What was built as a castle of the ministerials of the Counts of Hocheppan is now a castle hotel where you can also stop for coffee and cake.
Hocheppan Castle:
Probably the best-known castle in the area of Eppan and the Überetsch, it scores with its unique location and great view. And for those interested in culture, there is also an exciting world here. Especially the castle chapel dedicated to St. Catherine is known beyond the borders of the country. The castle tavern invites you to stop and enjoy typical South Tyrolean dishes in the medieval castle courtyard.
Boymont Castle Ruins:
The completely preserved keep of Boymont Castle is a particular attraction. If you climb it, you can see the Überetsch and the surrounding area from above and enjoy this expansive view. In the castle tavern you can trace the former inhabitants of the castle over a good glass of wine and a traditional meal.