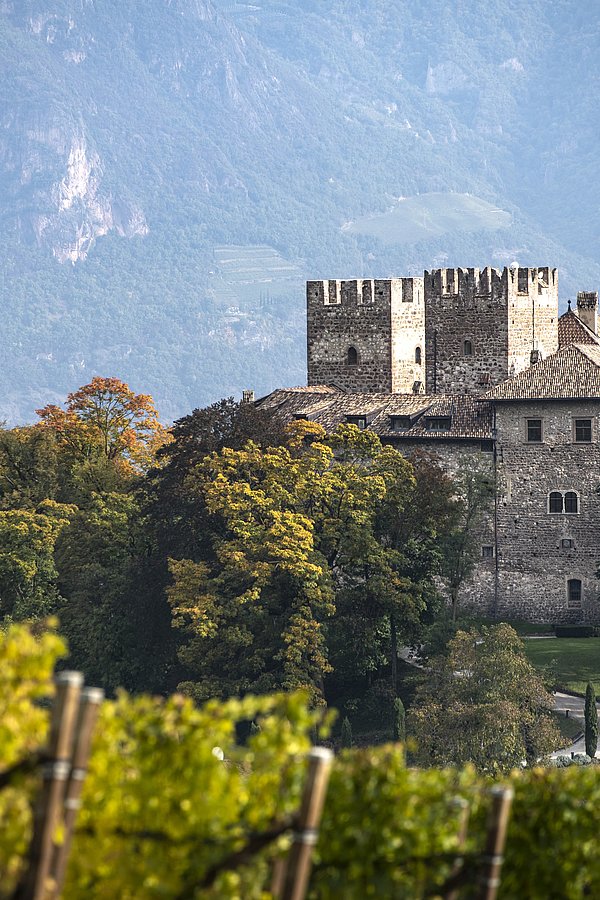 Castle Freudenstein
Berg | Eppan
Built in the 13th century, Freudenstein Castle has served as a holiday resort for numerous noble families. Several generations have already fallen in love with the magnificent panoramic view of Bozen, the Rosengarten and Schlern. The complex was built as two small castles, but was later united into one large castle in the 16th century in the possession of the Fuchs von Fuchsberg family. Then, in 1519, the private St. Andrew's Chapel was also built. Inside there are some treasures: late Gothic flat carvings in the chapel room, wall paintings in the residential wing, a parlour panel with inlays in the north wing and red chalk and charcoal inscriptions in the Great Hall.
Today, Freudenstein Castle shines with artistic elegance and everlasting beauty. The castle has housed a hotel, which offers a mysterious aura of the historic aristocratic residence with exceptional living comfort. In addition, Freudenstein Castle is home to a golf academy and a practice course, and in the inner courtyard you have the opportunity to be pampered like queens and kings in the Danilo d`Ambra Restaurant.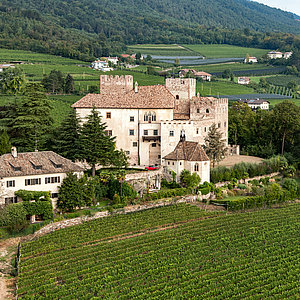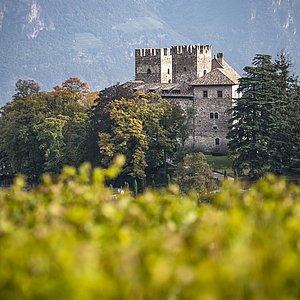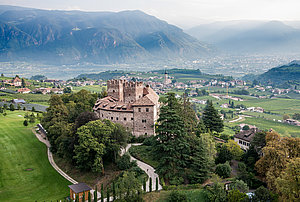 Restaurant Castle Freudenstein
A culinary high above the romantic rooftops of Bozen. The restaurant at Freudenstein Castle invites you to immerse yourself in modern and sophisticated cuisine in the enchanting ambience of the castle's historical setting.
The Freudenstein Restaurant awaits you in the beautiful setting of the castle in which it is located and offers you a unique culinary experience. Here, the conscious use of food and raw materials creates refined dishes with exceptional taste. The choice of regional products and seasonal ingredients characterise the cuisine of Chef Daniel, who, thanks to the opening of his restaurant, wanted to revive the castle in a completely new way. You can enjoy an unforgettable dinner among frescoes and medieval vaults or in the beautiful garden. The refinement and elegance of the rooms are reflected in the dishes that the chef prepares for his guests day after day.