Home

.

Hocheppan Castle chapel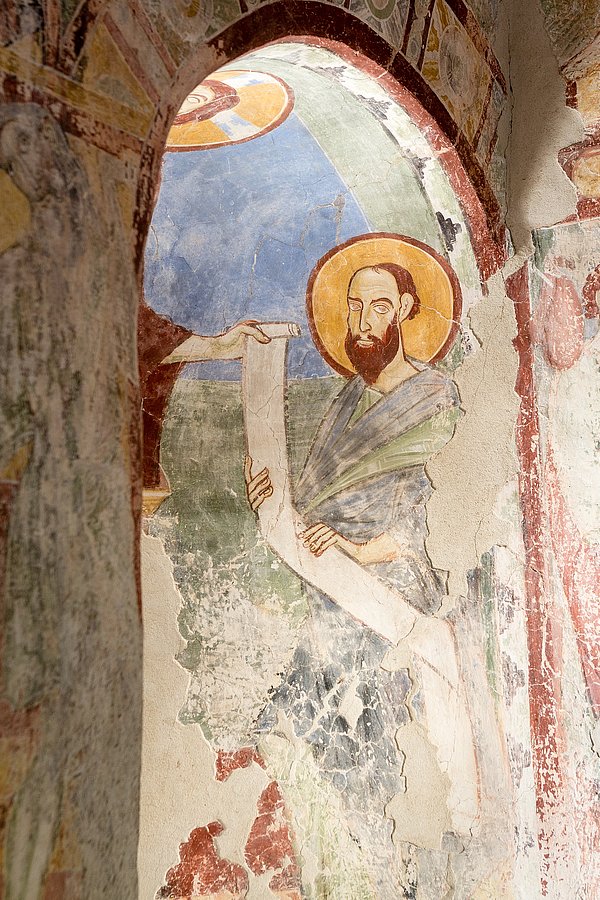 Hocheppan Castle chapel
Missian | Eppan
A glimpse into the Romanesque period.
The castle chapel is located inside the grounds of Hocheppan Castle above Missian | Eppan on the South Tyrolean Wine Road.
The castle chapel of Hocheppan Castle is also called the "Sistine Chapel of the Alps". Thanks to its Romanesque frescoes, the free-standing chapel in the castle courtyard of the former manor house is now an important stop on the "Alpine Romanesque Road" between Chur (CH) and Lake Garda (IT).
The depictions of the "Foolish Virgins", the "Dumpling Eater" and the "Visitation of Mary" are particularly well-known.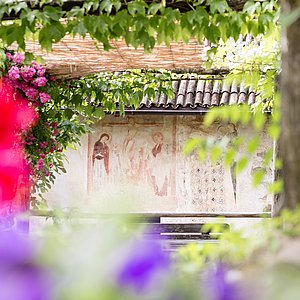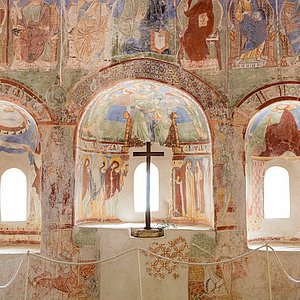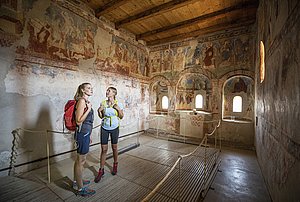 Interesting facts about these murals and about the historical and art-historical background of the castle complex above Missian and St. Pauls are conveyed by the guided tour, which is conducted in German, Italian and English from Thursday to Tuesday between 11.00 am and 4.00 pm.
For more information, please contact the Eppan Tourist Office at info@eppan.com or call +39 0471 662206.