Preparation for the 2018 Football World Cup in Russia
Official training camp of the German national team 2018 in South Tyrol
"Die Mannschaft" resided in Eppan from 23 May to 7 June 2018.
Eppan - a place made for a training camp. "Die Mannschaft" around coach Joachim Löw and manager Oliver Bierhoff also knows that. Back in 2010, the German national team prepared for the World Cup in South Africa in the sports municipality of Eppan. In 2018, the popular holiday destination in the south of South Tyrol once again hosted the German star players. As in 2010, the domicile was the idyllically located 5-star Weinegg Hotel in Girlan | Eppan, which had been completely renovated by then. Training and tactics took place in the newly renovated sports zone in Rungg.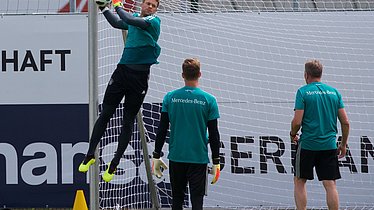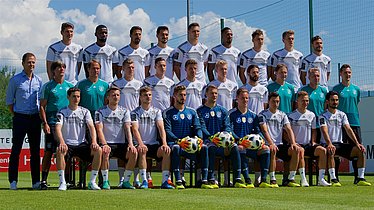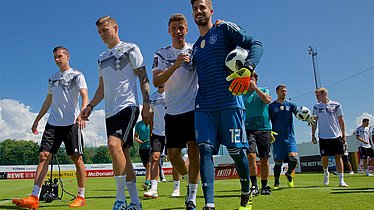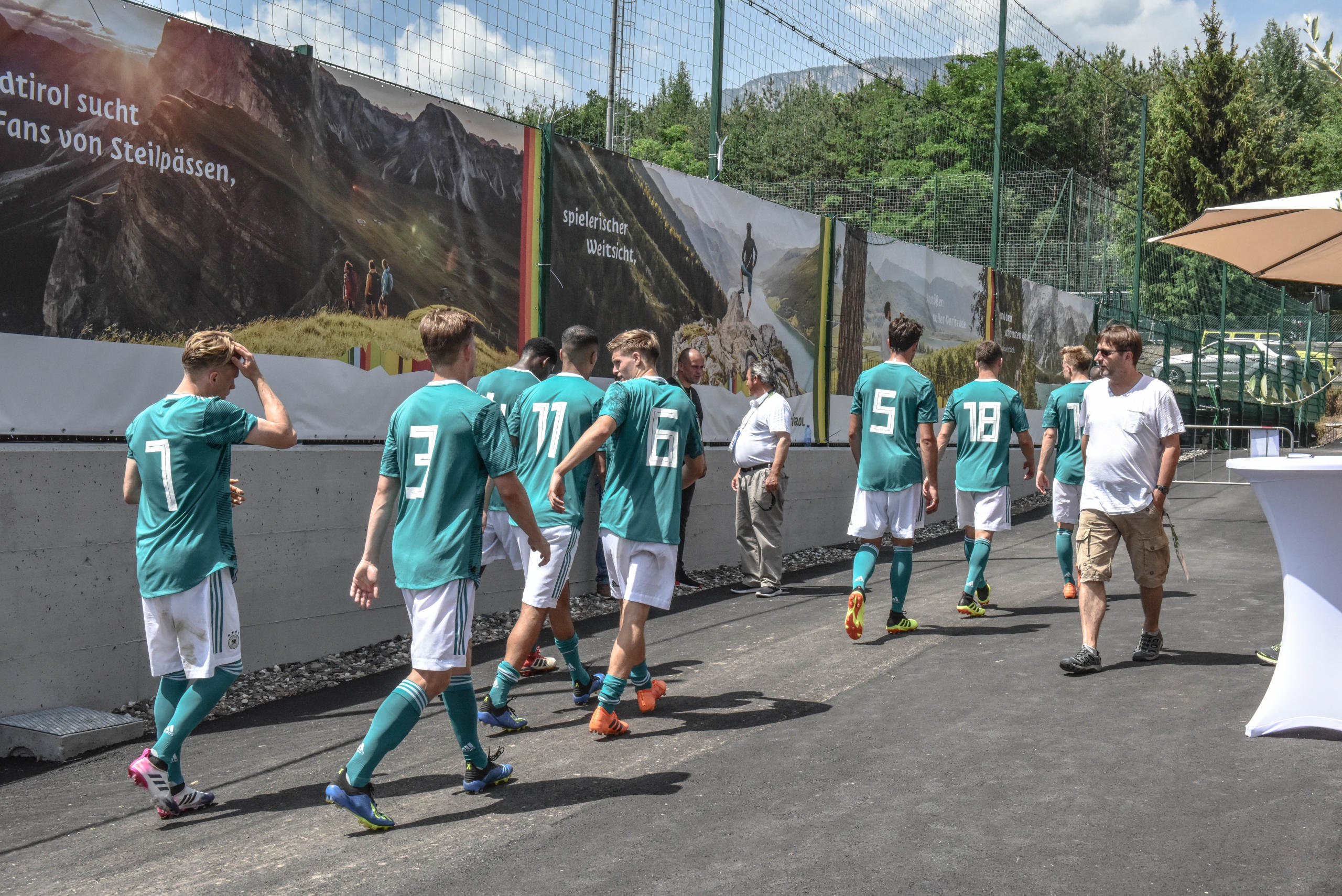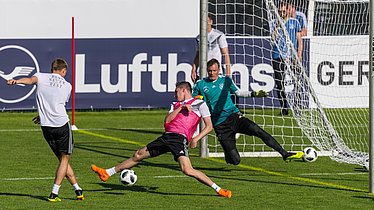 Sports Zone Rungg | Eppan
National coach Joachim Löw and his team chose no less a sports zone than the one in Rungg | Eppan for their 2018 World Cup preparation.
The quiet location in the Montiggl forest landscape conservation area. The two natural swimming lakes. Countless hiking and cycling trails. Varied running routes. And last but not least, the mild, mediterranean-alpine climate. All these reasons speak for the upcoming training location of the German national team.
Already in 2010, "Die Mannschaft" spent their training stay at the Rungg | Eppan football centre. In 2018, however, they can expect some innovations - for even better conditions fit for the World Cup title! With the end of the renovation work, the new sports zone will feature two natural grass and three artificial turf pitches, modern fitness and rehabilitation rooms, new changing rooms and a media centre with all the trimmings.
But it is not only the DFB team that keeps the ball rolling here; FC Südtirol, the only professional club in the province of South Tyrol, has its official training facility here in Rungg | Eppan, as well as the AFC Girlan.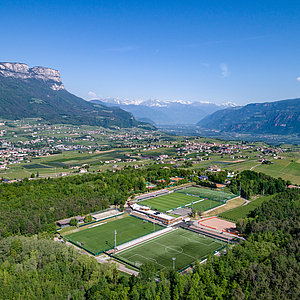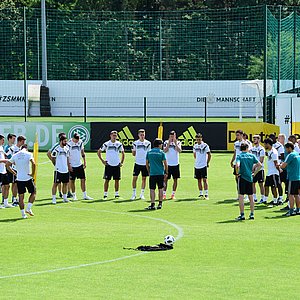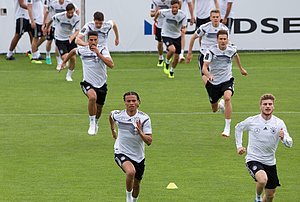 What's going on in Eppan right now?