Spatium Pinot Blanc | Europe's Pinot Blanc in Eppan
A podium for Pinot Blanc
Europe's only Pinot Blanc event for trade visitors and wine enthusiasts: the fourth edition of Spatium Pinot Blanc will take place on 18th and 19th May 2023 in the wine-growing municipality of Eppan on the South Tyrolean Wine Road. Spatium Pinot Blanc aims to create space for the Pinot Blanc grape variety. Space to get to know and understand it better - its origins, its demands and its special features. The event is aimed at the professional public and wine enthusiasts and offers a varied programme. Participants will have the opportunity to meet quality producers from the most important growing regions in Italy, France, Germany, Austria, Switzerland and Luxembourg and to taste their Pinot Blanc wines.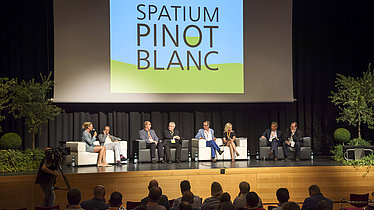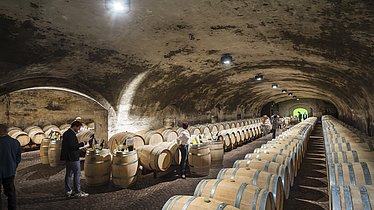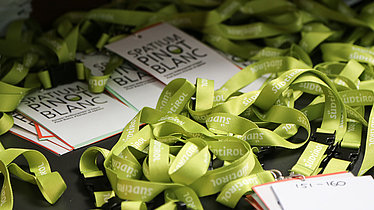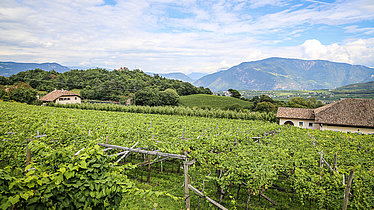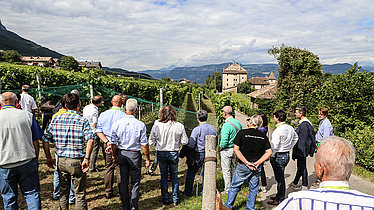 The "Spatium Pinot Blanc" event in Eppan offers the grape variety an international platform. For two days, experts and wine lovers are offered an attractive programme around Pinot Blanc. Spatium Pinot Blanc" is organised by Eppan Wein in cooperation with the Laimburg Agricultural and Forestry Research Centre and the Eppan Tourism Association.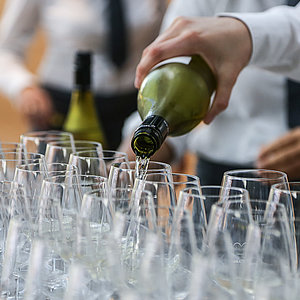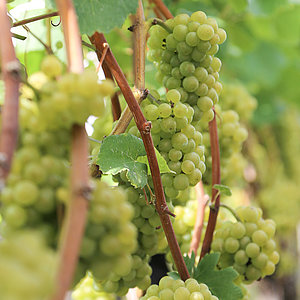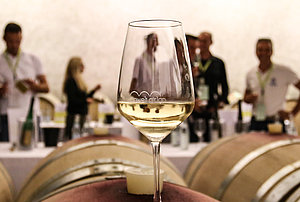 THE PINOT BLANC
First documented in the 14th century, the Pinot Blanc grape variety is on the rise internationally. Today, the most important cultivation area in Europe is Germany, with around 4500 hectares. Other important Pinot Blanc regions are in France, Italy and Austria. In South Tyrol, Pinot Blanc plays an important role in two respects: on the one hand, the area under cultivation is tending to increase (currently 515 hectares), and on the other hand, it is one of the leading varieties in the South Tyrolean wine industry.
SYMPOSIUM, PANEL DISCUSSIONS, TASTINGS
With "Spatium Pinot Blanc", Pinot Blanc is getting a common, international stage in Eppan. On it, the best white wine producers from Italy, Austria, Germany, Switzerland and France will present themselves. At the same time, top-class experts from home and abroad are expected to present the latest scientific data and facts on Pinot Blanc.
INFO SPATIUM PINOT BLANC
Date: 18th and 19th May 2023
Registration: programme, further details and information on registration will follow soon here
Information: Eppan Wine | 0039 339 1895544 | info@eppanwein.it
PROGRAMME
"Spatium Pinot Blanc" - the fourth: After successful editions in 2014, 2016 and 2018, attended by over 80 trade journalists, more than 100 producers and numerous wine lovers, Europe's biennial and only "single-varietal" Pinot Blanc event returns after a pandemic break. "Spatium Pinot Blanc 2023" will take place on 19 and 20 May 2023 in the wine-growing municipality of Eppan (South Tyrol).
The detailed programme is still being worked out!