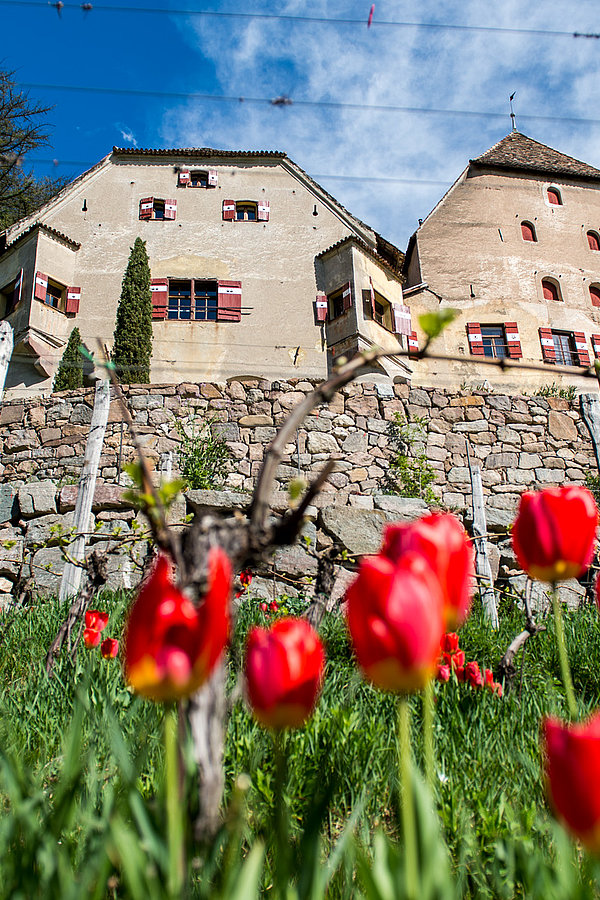 Castle Englar
St. Michael | Eppan
Above St. Michael | Eppan lies Englar Castle, nestled in a beautiful park. On a hill next to the castle is a small castle church dedicated to St. Sebastian.
History:
Towards the end of the Middle Ages, the castle was a seat of the Überetsch noble family Firmian. Christof von Firmian wanted to build the castle for his only son Bartholomäus in 1470, but died before it was completed (+ 1486). In 1528 the western wing was added. Construction of St. Sebastian's Church began around 1450. Knight Bartholomäus von Firmian died in 1528, as a result of which the castle came into the possession of Count Kaspar Thun through marriage. His son Arbogast sold Englar Castle to the family of the Counts of Khuen. Since then, the estate has been in the family's possession and also functions as a bed and breakfast.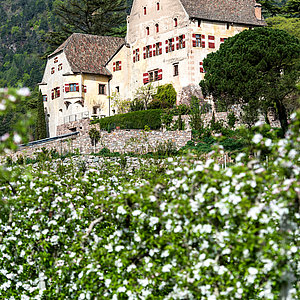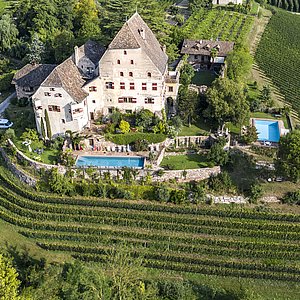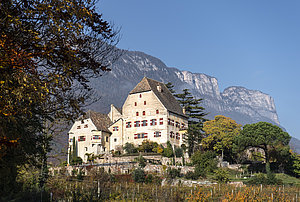 Architectural style and special features:
Englar Castle is considered the most authentic Gothic castle in South Tyrol. The manifestations of the South Tyrolean late Gothic style (1450 - 1550) run through the castle windows, doors, oriels and the vault on the ground floor. The walls in the castle courtyard were never completely finished and today serve as a tournament garden or as a setting for festivities.
Contact:
+39 0471 662177