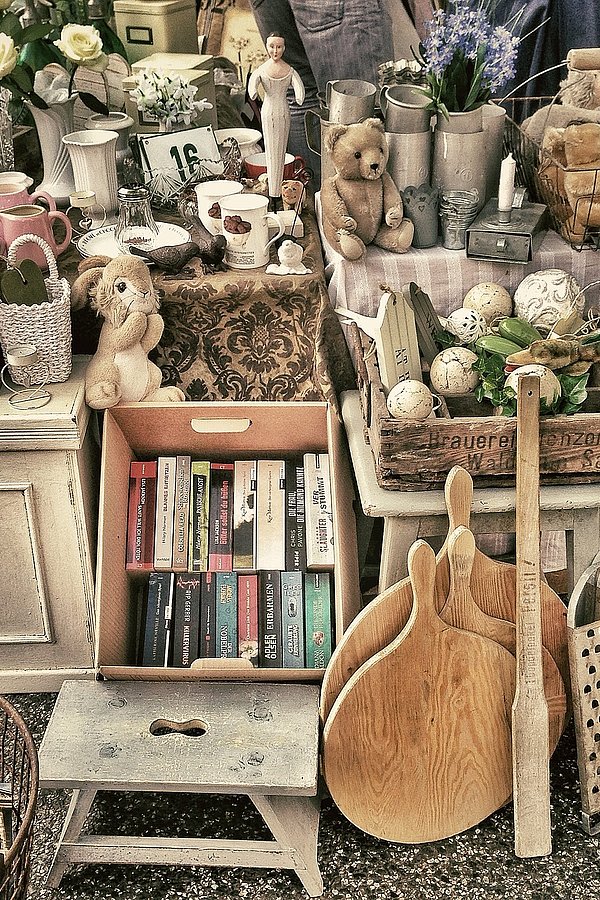 Happymarkt
Valuable objects and memories from the 60s and 70s
Forget the usual flea market, Herbert Mayer Dipauli's Happymarkt is the used market, the guarantor of bargains! In South Tyrol and Trentino. What you have been looking for a long time, you will find here!

In addition to the usual flea market paraphernalia, you can find completely different things: Spare parts, antique collector's items... as well as valuable objects and memories from the 60s or 70s. There is almost nothing that is not here and from 7.00 am you have the opportunity to browse through beautiful curiosities and discover many a valuable piece. Not only at Christmas there are markets, flea markets take place all year round.

Have a look at our flea market calendar and visit us when we are near you! Flea market in Bolzano , Merano , Vipiteno , Silandro and many other places in South Tyrol and in the province of Trento . Online there is the free small indicator!
The second-hand market for those who are looking for something and those who have something and want to sell it.
Date: 23.09.2023
When: From 7 am
Where: Rathausplatz St. Michael | Eppan