Home

.

Concert evening with the String Academy Bozen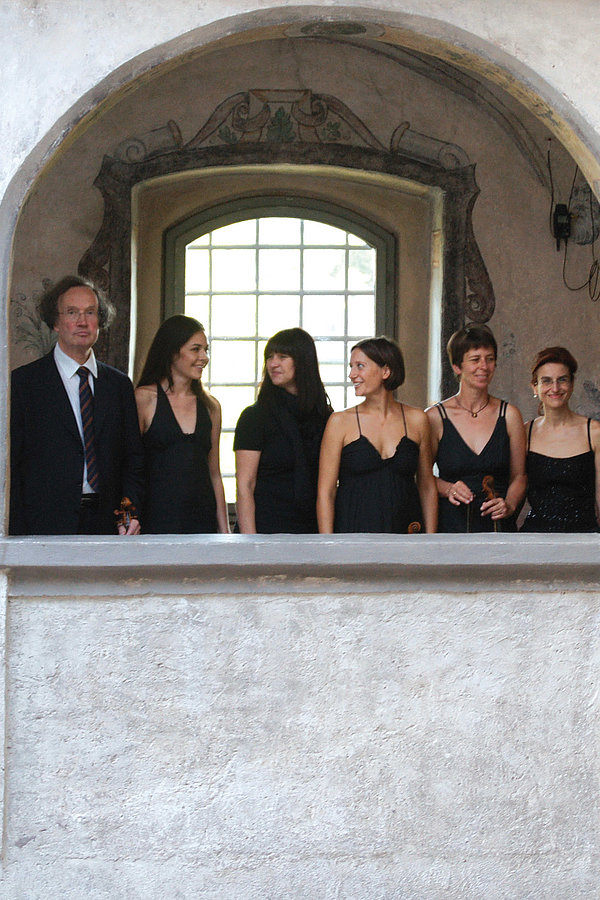 Concert evening with the String Academy Bozen at Castle Englar
The Bolzano String Academy can look back on a history of almost 40 years. The renowned ensemble was founded in 1987 by its artistic director Georg Egger. It is mainly composed of South Tyrolean musicians who want to pass on their rich chamber music and orchestral experience in important ensembles at home and abroad to young musicians. At the invitation of KulturKontakt Eppan, they are now giving a guest performance at Englar Castle.

The Bolzano String Academy will perform two extraordinary works by Wolfgang Amadeus Mozart in a chamber music setting: Quintets in C major and C minor from 1788. Mozart himself spoke of "three new quintets à 2 violini, 2 viola and violoncello, beautifully and correctly written".

These were three quintets the likes of which Viennese chamber music had not heard before, these three works being of unheard-of scope. The C minor Quintet K406 is an arrangement of Mozart's great C minor Serenade for eight winds. By the way: This "Nachtmusique", composed in 1782, will be heard in the original wind version on 8 December on the occasion of the Heinrich von Mörl Prize Winner's Concert.

When: 6 October 2023, 8 pm
Where: Englar Castle, Eppan
Reservations and advance ticket sales:
www.ticket.bz.it
Tel. 0471 053 800
info@ticket.bz.it