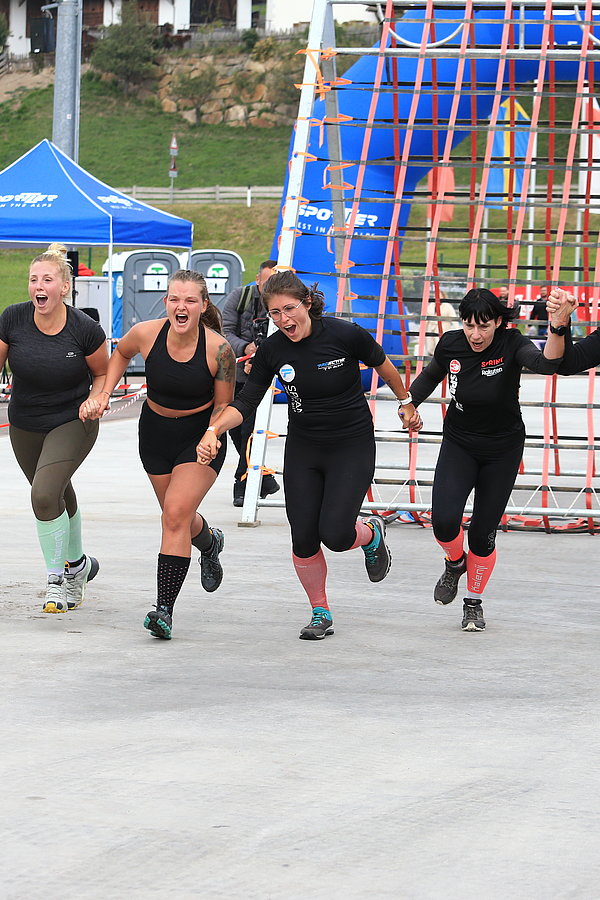 dream it. believe it. achieve it.
beyond CHALLENGE
Beyond Challenge: A fitness obstacle course with two distances and levels of difficulty for everyone at Lake Montiggl.
On Saturday, 07 October 2023, the second Beyond Challenge - the fitness obstacle race for everyone/professionals and amateur runners - will take place.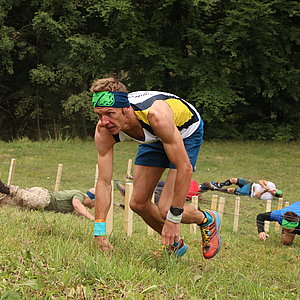 When: Saturday, 07 October 2023, 10 a.m.
Where: large Lake Montiggl / Lido
Start: 10:00 a.m.
Distances
Fun Challenge approx. 6 km, approx. 160 hm, 10+ obstacles/fitness exercises
Pro Challenge approx. 16 km, approx. 500 hm, 20+ obstacles/fitness exercises

Registration: no later than 6 October 2023 online via www.beyond-hp.it
For questions & contact
Beyond HP GmbH
Contact person: Fabian Untersteiner Fellin
E-mail: challenge@beyond-hp.it
Montiggl/Eppan - This year's Beyond Challenge, under the motto "dream it. believe it. achieve it.", invites all sports enthusiasts and those who want to become one to the great Lake Montiggl. The event offers a unique course with obstacles and fitness exercises that will test endurance, coordination and strength. What makes the Beyond Challenge special: it is not only suitable for top athletes, but also for hobby athletes... Join us and let the Beyond Challenge inspire you to push your limits and achieve your goals!

In addition to the goal of inspiring people to participate in sport and exercise, the Beyond Challenge also contributes to general well-being. Especially the shorter FUN Challenge offers a lot of fun and variety. A professional coach accompanies the participants of the FUN Challenge and supports them in overcoming the obstacles.

In addition, each participant
A competition full of surprises
As challengers, the participants run against the clock and, in addition to the running course, also have to master various obstacles and fitness exercises that are adapted to the local conditions. Dexterity, balance and strength are required when, for example, they have to overcome walls, conquer obstacles, march through streams or carry sandbags. Concentration is the key, because extra exercises in the form of penalties await the challenger for every obstacle missed.

Although each obstacle is supervised by a referee, fairness is the top priority at this event. Challengers are asked to respect their fellow competitors, the judges and the environment and make the event a fair and memorable experience. Join us and challenge yourself to push your limits and improve your skills!

A special feature of this year's race is that military teams used to moving around in the mountains and climbing dizzying peaks will once again take part in the event (PRO Challenge) and overcome obstacles reminiscent of the military parcours (military gymnastics training course), which highlights the athletic skills and courage of the modern soldier.
Two competitions - two challenges
The Beyond Challenge offers participants two competitions to choose from. The Fun Challenge covers a distance of about 6 km and includes more than 10 obstacles and exercises to overcome. Participants in the same category can support each other and a professional coach is on hand to help them overcome the obstacles.

The Pro-Challenge, on the other hand, challenges the challenger to complete an approx. 16 km running course and overcome more than 20 obstacles and fitness exercises. Here, the participant is on his/her own and must test his/her abilities and limits independently.

Registration to participate in the Beyond Challenge is still possible online via the organiser's website www.beyond-hp.it until 6 October 2023. Take your last chance to participate in this unique event and challenge yourself!
About the Beyond Challenge
The Beyond Challenge is going into its second round this year. The event aims to get people in South Tyrol to ignite their inner fighting spirit and compete against each other on the running course, without losing sight of the social aspect. The zone around Lake Montiggl offers a perfect backdrop with challenging terrain and breathtaking scenery.
The organisers are committed to sustainability and have designed the Beyond Challenge as a "Green Event".