Home

.

Michelangeli Concert of the Piano Academy Eppan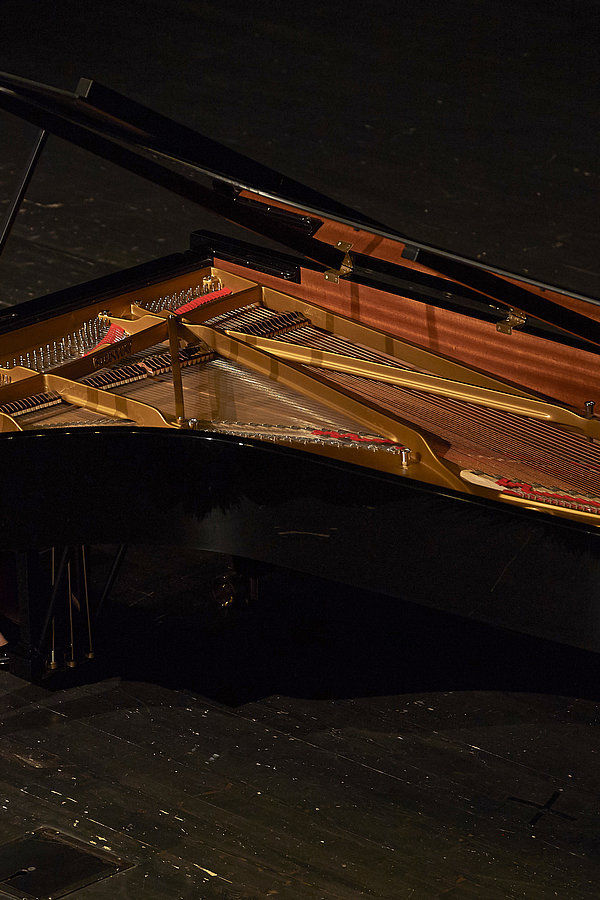 Michelangeli-Concert of the Piano Academy Eppan
On Saturday, November 4th at 7p.m. the annual Michelangeli concert of the Piano Academy Eppan will take place.
Of the total of 24 young pianists selected for the event, the 6 best will be nominated during the course week for participation in the prize-winners' evening. The selection will be made by the three international teachers of the Piano Academy: Andrea Bonatta (Eppan), Janina Fialkowska (Munich) and Michel Béroff (Paris).
Each of the young pianists will be given 18 minutes during the evening to convince the audience of his or her skills. In the end, it is the audience who will choose the winner by awarding points.
The Michelangeli Prize, endowed with 5,000 euros, and the Artist Prizes, each endowed with 1,000 euros, all donated by the municipality of Eppan, will be awarded.
We look forward to numerous participation of all music enthusiasts. Information on tickets and ticket reservations can be found on the Piano Academy website (www.pianoacademy-eppan.com). Admission for children, teenagers and students is free.
When: Saturday, November 4th, at 7p.m.
Where: Eppan cultural hall
Reservations and advance ticket sales:
www.ticket.bz.it
Tel. 0471 053 800
info@ticket.bz.it

Box office before the concert