The high-proofs
"No pleasure is temporary, for the impression it leaves is lasting." ~Goethe
You have to be a bit of an alchemist to capture such intense aromas in a bottle. And indeed, the production of fine spirits is a well-dosed mix of science, intuition and art. In addition to the sophisticated process in the copper still, the master distiller must know about storage techniques, temperatures and times. The most important thing, however, is the starting product, i.e. the fruit. Because one thing is certain: the more aromatic the fruit or the pomace, the better the brandy will be.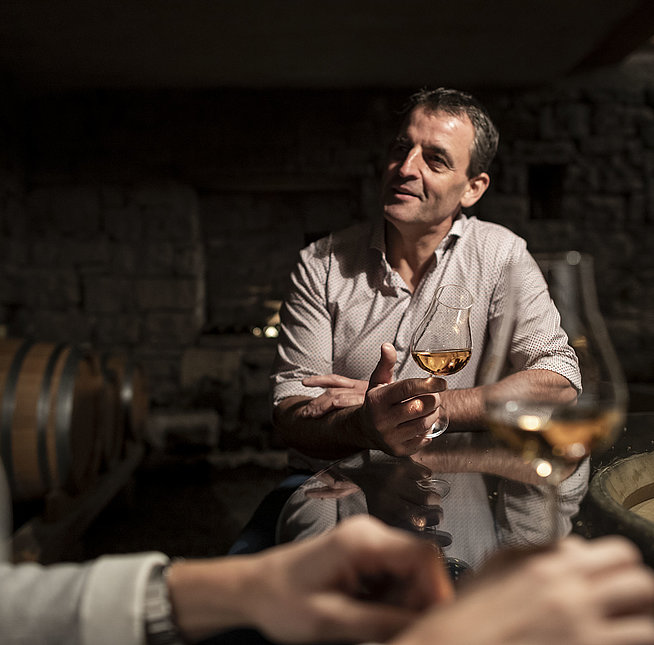 The St. Urban distillery was opened in 2008 and stands for the art of distillation at the highest level. The distilling is always done by the boss himself. Intensive training as a master distiller and a sensory expert has created the basis for the high level of work.
For the high-quality distillates, only fully ripe and undamaged fruit from the in-house cultivation is used; this is the only way to produce noble brandies of exceptional quality. All distillates are pure heart of nature and are produced without flavourings and without added sugar. Months of storage give the brandies their optimal fullness of aroma and harmony.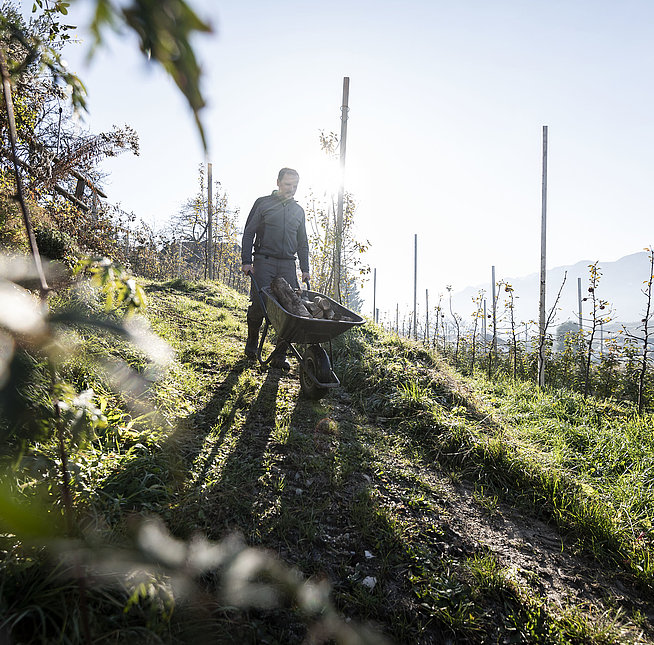 A pleasure that awakens memories
Ortler Farm Distillery
In 2011, Alexander Ortler was able to realise his dream of owning his own distillery on the Ortlerhof farm in Eppan. Starting with the raw product, he places great value on quality. Sun-ripened fruits, exclusively from South Tyrol, are selected by hand to ensure an optimal degree of ripeness of the raw material. The maceration process is carried out according to the most modern techniques in order to unlock 100% of the variety of aromas. Clean mash tanks with air/fermentation valves keep harmful influences at bay, and the mash is also tempered so that an ideal fermentation process can take place.